Whilst perched on the side of a volcano in Guatemala negotiating my contract (!), it could have felt like a pretty big leap of faith to be leaving a bulge bracket bank of 90,000 people to join an up-and-coming VC fund called Love Ventures. The fact that it didn't I'd put down to two factors.
First, the vision and execution of the Managing Partners Adrian and Marcus Love (aka the Love Brothers) that had come through so clearly when getting to know them before accepting the role. Secondly, I felt strongly that the best place to channel my enthusiasm and drive to help early-stage companies was in an entrepreneurial VC fund with the mandate to back exceptional founders, whether they had strategic alignment to a mammoth institution or not.
That's not to say that corporate venture, strategic partnerships in particular, aren't an effective way to drive innovation at incumbent organisations. However, the challenge of retrofitting partnerships in order to justify their alignment to business priorities can end up with brilliant companies being hamstrung by the need to support, rather than disrupt, the existing business model. It is this disruptive mindset, ever-present in our portfolio founders, that I've most enjoyed being exposed to in my first 100 days. The way in which they think about the spaces they are reshaping is truly inspiring and motivating. In my first week, we spent the afternoon with Tom and Matt from CIRCA500, the impact investing platform of the human future, discussing how the lazily applied term of ESG is fundamentally broken and is actually holding back progression towards a better, fairer, cleaner future.
Add to this our awesome set of Advisors who not only have stellar backgrounds themselves, but are also so keen and willing to support others on their journey, it's been a massively insightful start to my time in venture. The core team has also doubled in size since I joined; firstly Alice from Backed VC who brings her sprinkles of ex-founder stardust to the picture, then Rhett our Head of IR who's leading the charge on our Fund III fundraising, and most recently Kit our new IR intern who's hit the ground running. As a close-knit team, we're constantly on the lookout for the smartest early-stage founders, operating in our sweet spot at the last check before Series A in the so-called 'Valley of Death'. It is here we believe that our team, and our capital, can add the most value for both our portfolio as they navigate this difficult period of growth, and for our investors who have an opportunity to benefit from significant upside without the same level of risk as at the pre-seed stage.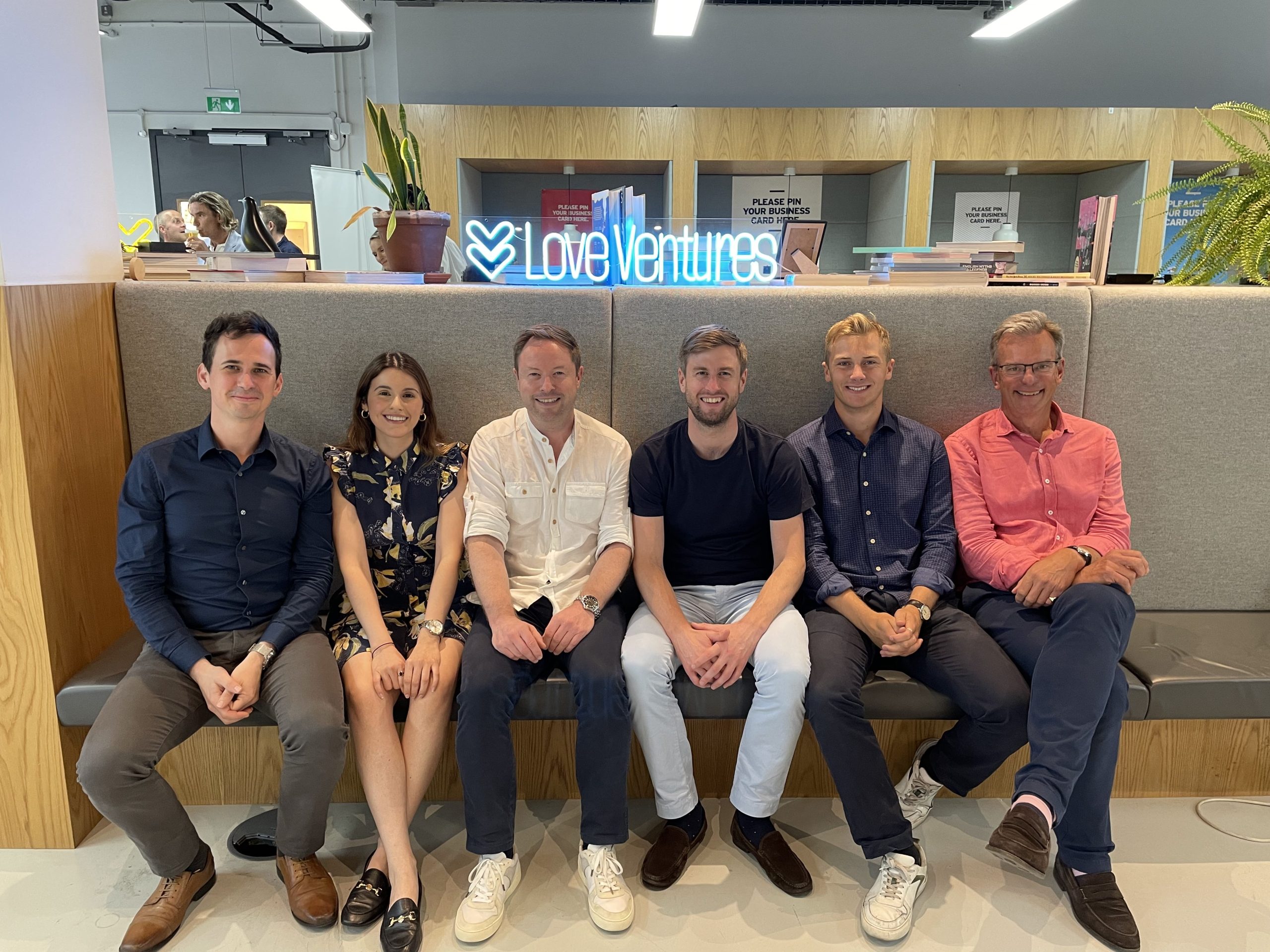 The core team (pre-Kit) at our recent investor drinks
Prior to joining Love Ventures, I attended one of their PropTech ecosystem get-togethers where I met a founder called Leon Ballard. Little did I know at that stage but his company, Least, would turn out to be the first investment I've led from end-to-end. Alongside his co-founder Nick Kirby, Least are building a faster, better, digital leasing experience for the commercial property space, and are already seeing really strong traction with some of the UK's leading landlords including Shaftesbury and GPE. We wrote a piece on why we invested, which you can read more about here.
Along with 100s of first meetings, we've made a further five investments since I joined the team, the latest of which was Residently, who are building a home rental marketplace. As a renter myself, I know just how rubbish it is, so am hugely excited to be working with Tom and the team to transform the rental process and build the world's leading home brand. Here's a blog I wrote on why we backed them alongside existing investors Felix Capital, LocalGlobe and A/O PropTech. It's been a real learning curve getting up to speed with the key themes and opportunities that exist within PropTech, a space that given my FinTech background, I'd had very limited exposure to prior to joining Love Ventures. The fact that the world's largest asset class is still so archaic, and has such a detrimental impact on the climate, makes it ripe for disruption and I'm really looking forward to backing and working with the future leaders in this space.
Sometimes people forget that many VCs are startups themselves, and we too are on a growth journey at Love Ventures. With that comes a need to be smart and pretty scrappy in how we operate; for me this translated into leading our new website project, simultaneously evolving our brand and positioning in the market. We also host a bunch of events, and it was so great to bring our LP community together in mid-July to hear from our portfolio founders and meet other like-minded investors who are helping shape their respective industries. Our LP base is highly engaged, 30% of whom are entrepreneurs themselves, and many have years of experience across the financial services, property and consumer industries; this is a huge value add for us as a fund to be able to lean on this network for fruitful connections for our founders.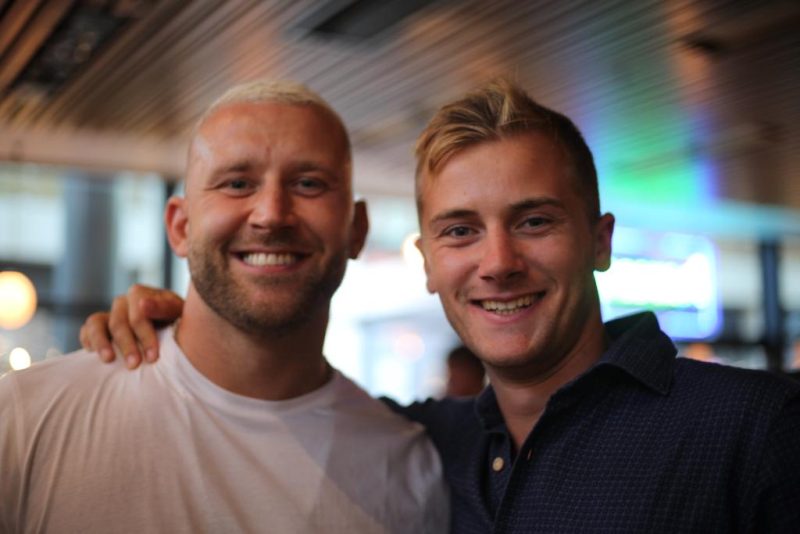 With Liam, one of our portfolio founders, at the Detected Investors get-together
Lastly, it's worth addressing that I've joined Venture at a time when there's been much discussion about major tech stock revaluations in the unsettled public markets, and how we're seeing the knock-on impact at early-stage. There is plenty of commentary out there about this, so I won't overly add to it, but anecdotally we (and other VCs) are seeing activity at seed, seed+, pre-series A, remain fairly robust as these companies are more sheltered from an exit, at which point markets will likely have rebounded. Having said that, for those who are currently deploying like ourselves, valuations are certainly more attractive than the frothy valuations of 2021, which had lost touch with market fundamentals. There is a lot of dry powder out there so we're confident that exceptional, category-creating companies will continue to get funded and we're excited to identify and back these disruptors through a tricky period.
Next up for me is setting up our ESG framework to ensure we and our portfolio are being truly impactful, supporting on the fundraising for Fund III, getting a Love Ventures Padel Club going (shout if you're keen!), many more events to attend and VCs to meet, and of course continuing to seek out and invest in the best founders and companies across the UK. Here's to the next 100 days!
Bill