Tom Allason is a serial marketplace entrepreneur. He's best known for having founded eCourier and more recently Shutl, which sold to Royal Mail and eBay respectively. And now for his next trick, he's taking on the rental market.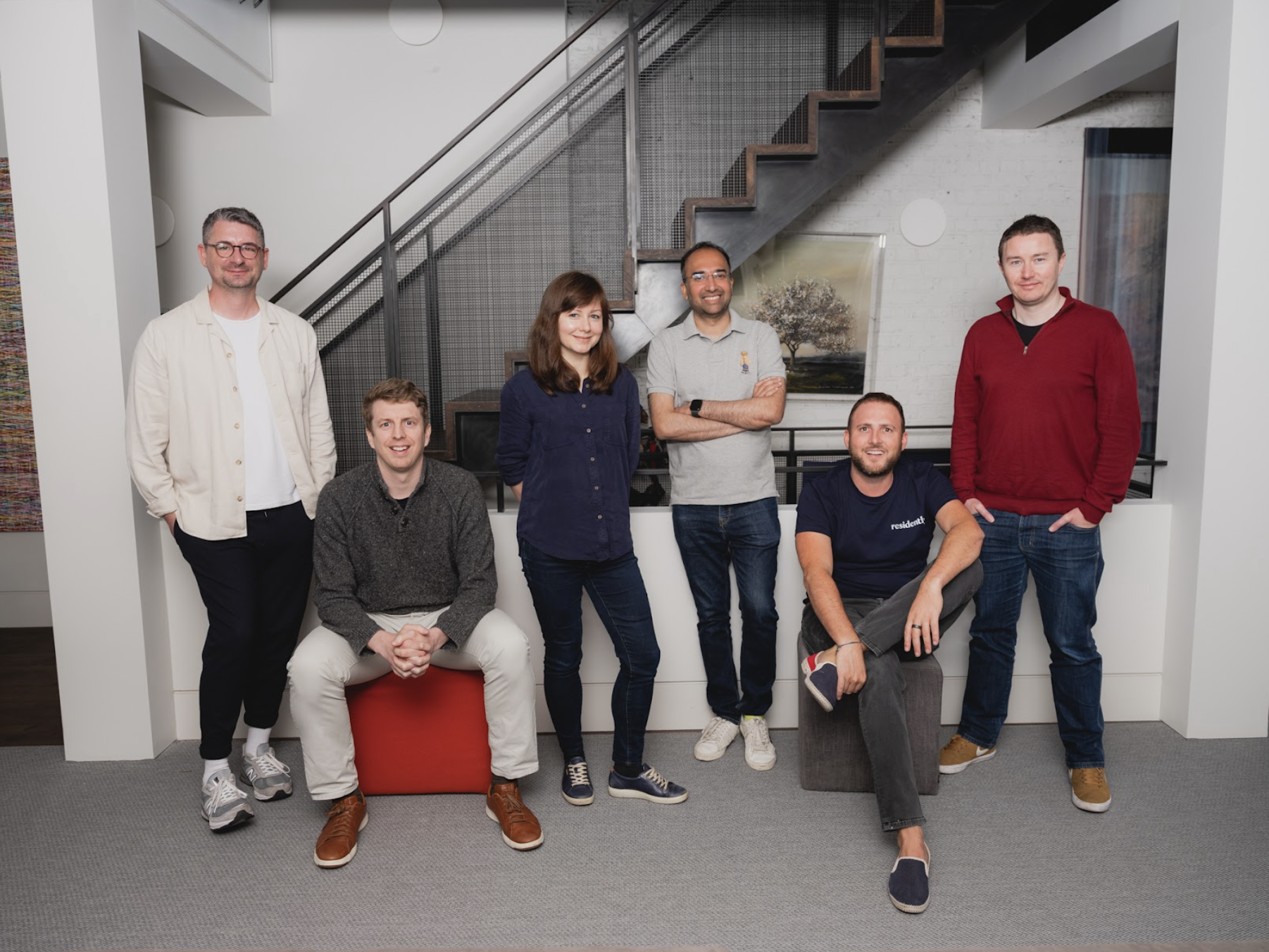 The $2tn global ​​long term home rental market is the largest and least served segment of consumer spending, with no brand leaders; yet. That's where Residently comes in, a home rental marketplace that is finally bringing renting into the modern age by digitising the end-to-end customer experience.
There are currently over 5m rental homes in the UK, but as people seek greater flexibility, renters are forecast to outnumber owners by 2039 (they already do in London). As it stands half of all renters in the UK are under 35, a highly influential segment that is used to seamless digital solutions providing them a high quality service on their own terms. However, with the UK facing a housing crisis due to a shortage of homes, as well as soaring rent and house prices, renters have ended up paying more and more for what is often a pretty poor experience.
In response, Residently think it's time to unlock the freedom of renting. Their approach to building a marketplace is to first 'digitise' the rental experience and develop a trusted relationship with renters. Their renting super app lets renters arrange viewings, take virtual tours, make offers, secure their home, pay deposits and extend or renew their lease all within one app. Broadband and other utilities can be set up in advance along with helpful services like moving, storage, furniture rental, cleaning and digital locks.
For agents and property managers, digitising their renter's experience enables them to streamline operations saving them £400 per property per year while doubling their landlord's Net Operating Income through void reduction. Residenty's vision is for a marketplace where homes can be secured months in advance with flexible leases, renter reviews and communications with prior tenants.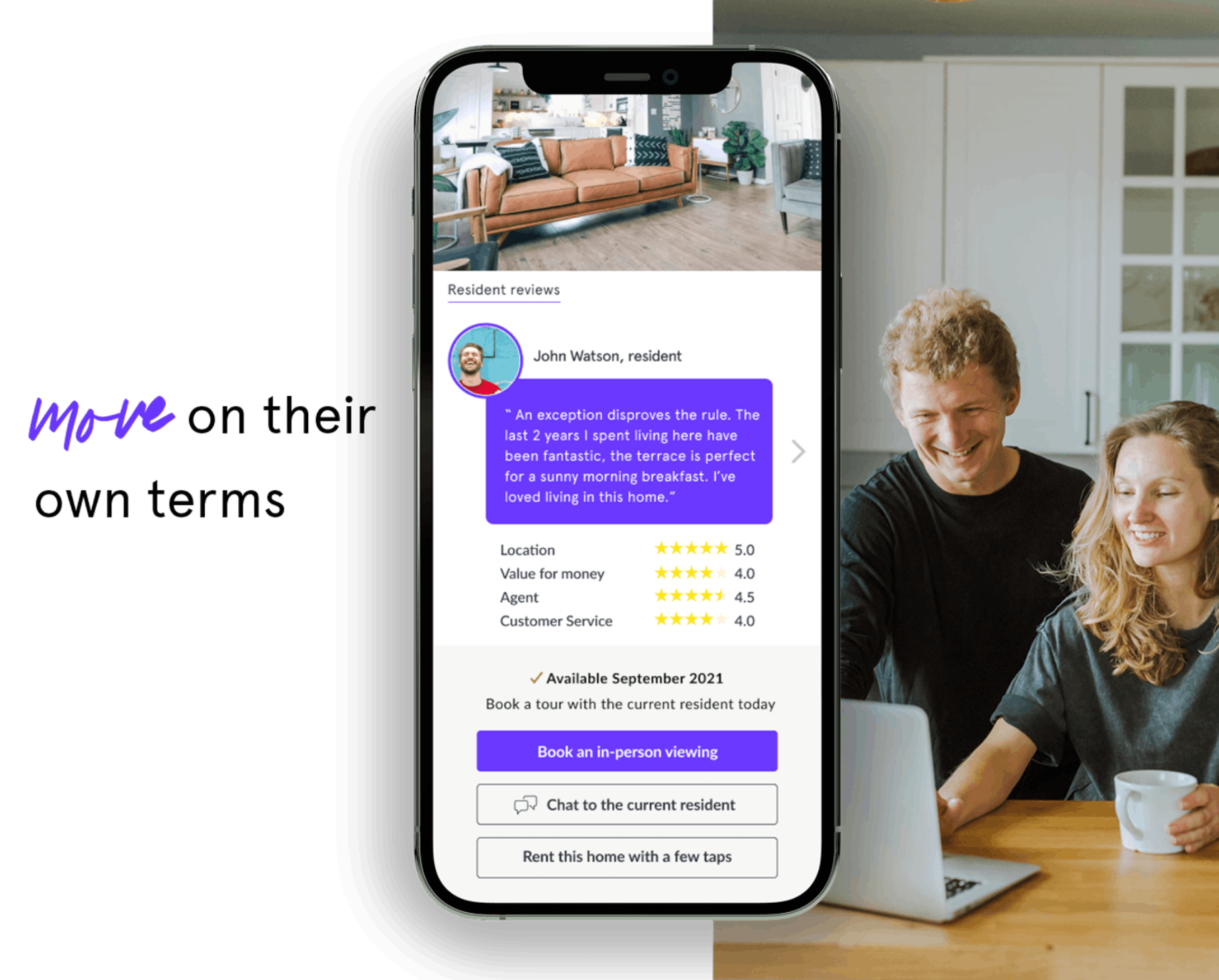 At Love Ventures, we invest in early stage FinTech, PropTech and ConsumerTech startups. We get especially excited about companies operating at the intersection between two or more of these sectors, particularly where they are riding and/or driving a seismic shift in the wider market. The rise in renting is one such example, joining others in our portfolio who are: reshaping the payments landscape (Banked, Tymit), helping us invest for genuine impact (CIRCA5000), reinventing how we consume beauty and wellness (Secret Spa), or supporting sole traders during the so-called great resignation (Coconut, pirkx).
Beyond disruptive trends, a stellar team is right at the front of mind for us, something which Residently has in spades. Tom has brought together a talented group of C-suite individuals including Sam, co-founder and CTO (ex Head of Engineering at Shutl), VP Product Anneke (ex eBay), COO Shareq (ex Uber Eats) and Ed (ex Four Square). Together, this is a world-class team that's attempting to totally reinvent the customer experience, putting renters at the centre of it, as they should be.
We're delighted to have backed Tom and the whole Residently team in their latest £4.5m round alongside existing investors Felix Capital, LocalGlobe and A/O PropTech who between them have backed the likes of Zoopla, Deliveroo and Bricklane.
There is a huge opportunity to bring renting into the modern age for the benefit of renters, landlords and everyone in between; the market is ripe for FinTech-like disruption and we're excited to partner with Residently on this journey. Tom and his team have the ambition and understanding to re-shape the customer experience for renters in ways that are long overdue. We're super excited to be working with Residently to help fund their global expansion and create a world leading home brand.