Productivity of knowledge workers in the UK has been largely flat since the 2008 Global Financial Crisis. There is too much noise, too much content and not enough genuinely game-changing innovation that has breathed new life into the status quo of decades old real estate firms who ultimately have very similar propositions.
Meanwhile these same companies are sitting on huge amounts of valuable unstructured data that they are not leveraging to make better and faster business decisions, though as it stands these same companies do not have enough time or expertise to piece it all together before their competitors do. As a result, highly paid property professionals spend most of their days combining unstructured data and creating more of it, attempting to analyse it to draw out insights, and then synthesising it into ever more presentations.
To counter this missed opportunity, we see a world in which supercharged knowledge workers can use AI and other tools to massively augment and improve their productivity and output as we enter a golden age of workflow automation.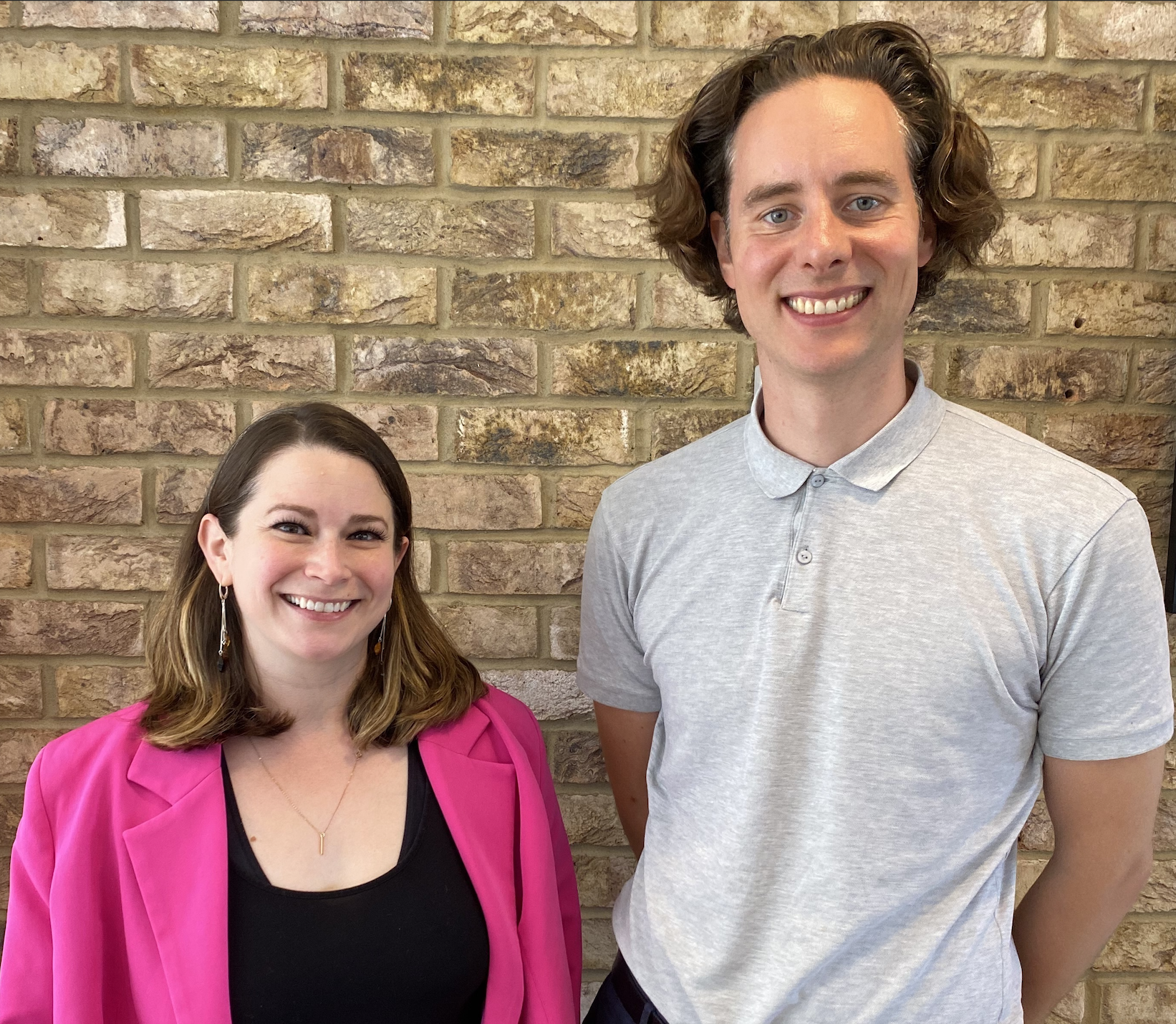 Enter Kate and Johnny at Fifth Dimension AI (5D AI). The two co-founders met at Wayhome, the pioneers of gradual homeownership (and another Love Ventures portfolio company), where Kate was CPTO and Johnny was COO and ran the data team. Like many great founding teams, they were (im)patiently waiting for the opportune moment, and right co-founder, to strike.
The rapid advancements in Generative AI capabilities through 2022 and into this year turned out to be just this trigger for Kate, a large language model wizard with a PhD in Linguistics from Stanford University, and Johnny with his decade of real estate experience, including as Analytics Director at Countrywide. Recognising the opportunity to reverse the huge inefficiencies across the real estate industry (and document-heavy, analysis-driven, industries more broadly), they set to work building Ellie, their AI assistant that is already changing the game in property.
Ellie, is an AI assistant tailored to specific real estate tasks, that is revolutionising property workflows, saving workers time and boosting productivity. Ellie gets tasks that usually take hours done in minutes. She takes the ​​tedious, time-consuming tasks (like sifting through PDF reports to extract relevant data) off workers' hands, freeing them up to do what they do best – delivering top research, making savvy investments and closing deals.
Their AI assistant is powered by multiple LLMs under the hood, depending on what is the best model for the particular task at hand – not just the model that can crunch the most data the fastest or come up with the most creative analogies. Aneisha Beveridge, Head of Research at Hamptons, commented: "the biggest advantage when it comes to Fifth Dimension AI is that their product is trained not only in our unique brand voice, but is also an expert in our sector. This makes it so much better than generic out-of-the-box AI solutions."
So why Vertical AI and why property? Why narrow vs broad? And why narrow vs generalised? We all know the market is, and is only going to get more, crowded. Organisations are being sold the GenAI dream from all fronts but we believe it's the solutions-oriented software tailored specifically to solve their unique business problems that will be the winner. This approach enables vertically-focussed AI platforms, combined with workflow SaaS and built on top of models trained on industry-specific datasets, to establish really deep customer relationships and ultimately deliver huge utility to their end users.
Real estate is a huge and unique industry with vast amounts of unstructured data, and many similar workflows that are crying out to be automated. As such, 5D AI has already landed 10 leading real estate companies, including big names like Hamptons, as the ecosystem proves highly receptive to this supercharged future driven by a truly customised solution.
The early adopters of GenAI within real estate are set to not only streamline their operations but to unlock exceptional performance of their employees, which in turn will put them ahead of their competition who are slower to move. Once they've built strong trust-based relationships with these real estate leaders, these companies offer many routes to growth, largely because they operate across international markets and have a number of adjacent verticals.
We are delighted to be joining a stellar cap table on this journey, backing them as part of their £2.3m round which was co-lead by Anthemis Group' Female Innovators Lab Fund and Seedcamp, with participation from Ascension, Concrete Ventures, Twin Path Ventures and Sie Ventures. This funding will be put to work growing the team and enhancing Ellie's capabilities for an expanding audience across the real estate industry. So if you're a real estate leader, or just a believer in vertically-aligned AI tools for real estate, then get in touch with the team via us, or directly.
So here's to the next milestone for Kate and Johnny on their mission to amplify the exceptional in real estate professionals; we're really excited to be working together.