Love Ventures invests in Connect Earth's £4.5m seed round to democratise access to sustainability data for financial institutions.
Consumers and companies are waking up to the realities of the climate crises and its business implications.
This is primarily due to:
i) Changing consumer spending behaviours
The environmental values of a company are coming under increasing scrutiny by customers. It's not just a company's products or services that are being placed under a magnifying lens, but a company's entire value chain.
As a result, a company's environmental performance is now having a material influence over brand perception and therefore a customer's willingness to engage with a brand – and this is showing no signs of stopping. According to ING Research, 61% of global consumers say they would be less willing to buy a company's product if they found it performed poorly on environmental practices.
ii) Regulatory tailwinds
Whilst sustainability reporting is commonplace in large public companies, it is on average poor quality and with irrelevant information disclosed to investors. The UK has been quick to move towards mandatory climate-related disclosure by aligning with TCFD recommendations (Task Force on Climate-Related Financial Disclosures) and the SFDR (Sustainable Finance Disclosure Regulation), frameworks designed to drive increased transparency and higher quality sustainability reporting for company stakeholders.
In order for companies to thrive through changing legislation, better understand their customers and drive value creation, they need to be in control of their corporate sustainability-related data, all the way to at customer level. However, it is extremely difficult for companies to accurately measure and monitor their climate contribution across the entire value chain in a scalable way: data is often complex and widely distributed, placing a strain on a company's time and resources. The end result is companies spending huge sums to build siloed and largely undifferentiated carbon datasets that require considerable maintenance from which products are built, ultimately limiting the innovation of these climate products.
Enter Connect Earth, that's building the one-stop-shop for embedded climate data.
Love Ventures has invested in Connect Earth's £4.5m seed round to democratise access to sustainability data for financial institutions. We are also joined by Gresham House Ventures, Market One Capital, Mustard Seed, Venista Ventures, Global Brain Corporation and Portfolio Ventures.
Connect Earth is enabling access to corporate sustainability data with its carbon tracking API, giving financial institutions the infrastructure to offer customers transparent insight into their individual carbon impact from daily spending and investment decisions.
With financial data being at the root of carbon footprint tracking, we believe the Financial Services industry is well placed to catalyse climate change by empowering both consumers and companies, and capture opportunities in the transition to a more sustainable economy.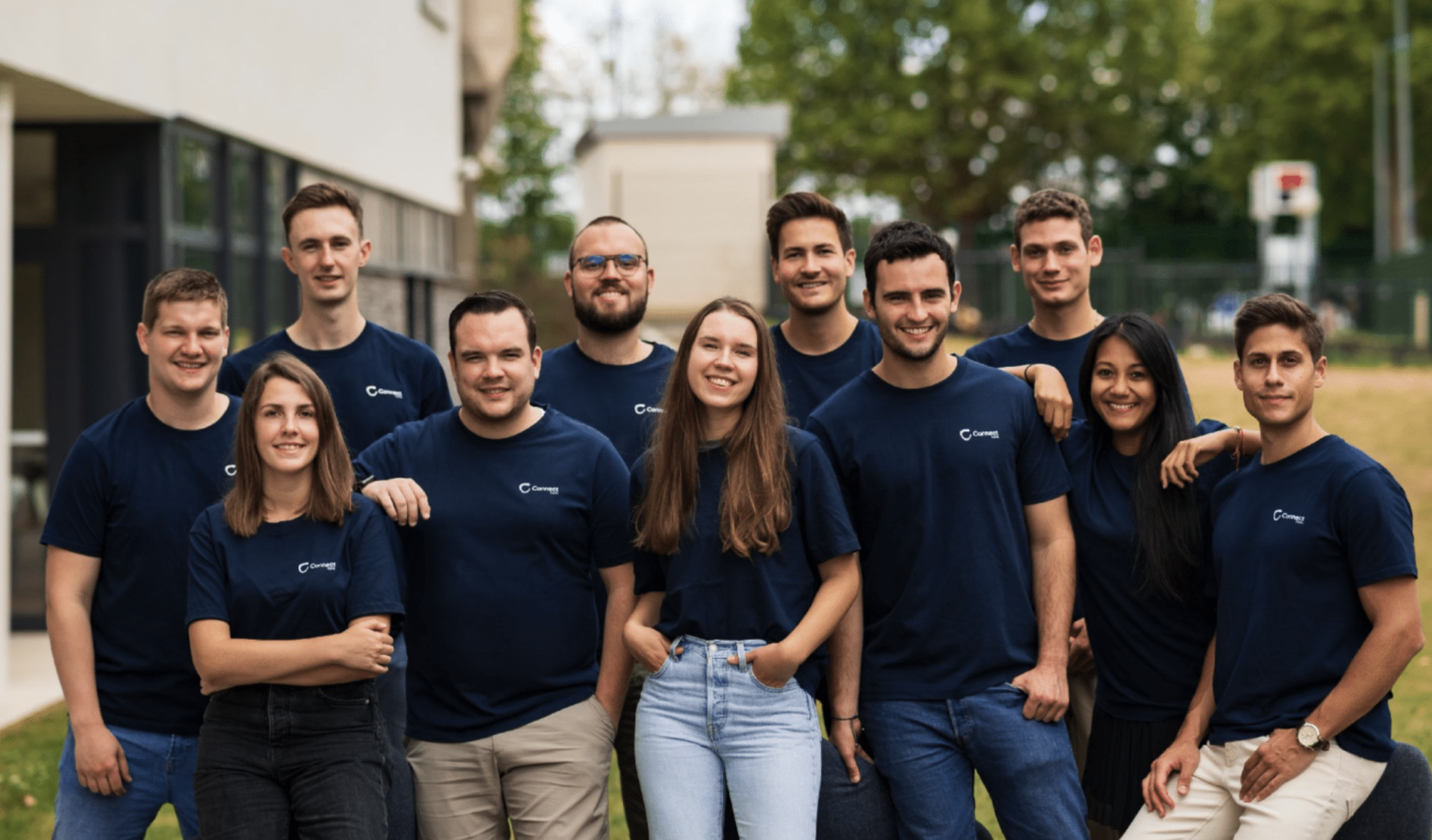 The Company is co-founded by the incredible duo CEO Alex Lempka and CTO Nick Carmont, where they met at Entrepreneur First and bonded over a shared passion for enabling truly sustainable finance. Together, they possess a clear mix of sector fit and operational skill sets, with Alex having seen early success having bootstrapped an early-stage FinTech company and Nick having worked at Amazon as part of its Climate Pledges team and previously founding a B2C carbon footprint app, alongside winning multiple climate hackathons along the way.
Connect Earth sees significant market opportunity in this currently nascent and under-served space, with a forecasted TAM of $22bn by 2027 to build the go-to for embedded climate data.
Since the company launched in March 2022, Alex and Nick have executed at an impressive pace and already count an impressive array of global banks and Fintechs as clients. Its traction doesn't just start and stop with growing revenues. To date Connect Earth has:
🌍 Reduced customer carbon emissions by 7% on average
💚 Saved 4m kg/co2e per month from API users
💸 29% of its API users are 'highly likely' to change their purchase habits for the better
We couldn't be happier to support Connect Earth on its journey to build the rails of climate data, empowering people and businesses to make tangibly sustainable choices, and ultimately, pave the way for more sustainable societies to emerge.