Love Ventures leads Secret Spa's £1.5m fundraising round to make beauty and wellness treatments a more convenient and quality experience.
Beauty and wellness is a big market. The sector is worth +£270bn annually in the UK, Europe and US, with the fast-growing UK market accounting for £8bn.
Until recently, personal care services in the UK such as high street salons and spa services have remained vastly undigitised and unscalable, resulting in time and cost inefficiencies for both consumers and service providers.
Consumers using their local salon or spa often:
Face limited opening hours and difficult booking systems
Require childcare if they're a parent (alternatively, customers can face the un-zen experience of screaming children at spas)
Waste time and money travelling
Receive unpredictable quality and limited treatment choice
On the flipside, high street salons and spas do not offer personal care professionals a desirable career and provide limited digital tools to build their business.
Service providers typically:
Earn low income (<£100/day on average)
Work long hours across inflexible shift patterns
Travel into city centres
Are reliant upon footfall to build customer base
Lack opportunities or digital infrastructure to build personal brand
A key market driver here has been Covid's acceleration towards hybrid working. With high-street shops closed and consumers forced to spend more time at home during the pandemic, beauty and wellness professionals found themselves rendering their services mobile to sustain trade. Equally, customers proved themselves unwilling to compromise on their beauty and wellness routines and showed strong uptake of at-home platform treatments. This was particularly pronounced for the category's highest spend demographic: time-poor female professionals, often with children.
Enter Secret Spa, the leading digital marketplace for at-home beauty and wellness needs. At Love Ventures, we see this shift in consumer behaviour as indicative of an inflection point with clear market opportunity to address deep-rooted pain points inherent in the high street salon model. That's why we led the company's £1.5m round to consolidate the salon and spa services market.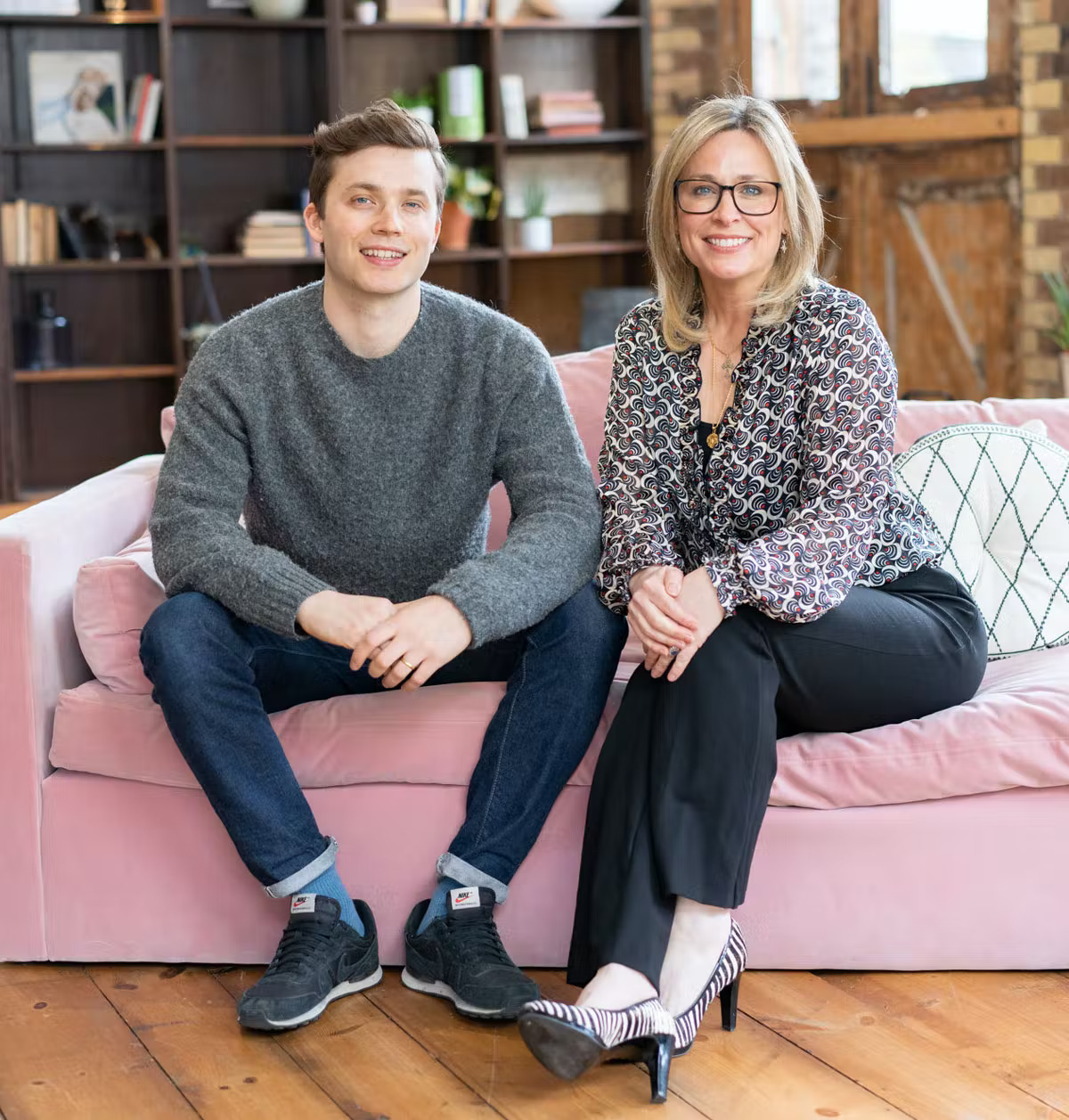 With Secret Spa, time poor consumers are offered a 10x experience compared to the high street. Using the platform, customers can access a wide choice of trusted professionals offering hair, nails, massage, facials and make-up treatments – and much more! Customers can seamlessly book at-home appointments at dynamic pricing, creating a level of convenience and quality on-the-go that the high street cannot compete with.
Secret Spa equally empowers professionals, providing them with an all-encompassing tool to build their business that covers booking management (including private bookings), predictable income, seamless payments and a platform to scale their client base. The platform also provides professionals with the best travel times and city advice for a high-quality service.
The company's model to disintermediate high street salons allows for a significant cost advantage over in-store treatments, resulting in better customer prices, professional fees and larger gross margins. The company's primary revenue stream generates 30% commission on at-home bookings and 50% commissions from corporate clients such as L'Oréal. To date, Secret Spa has almost 12,000 active customers and has generated a gross booking volume of £3m.
The company is founded by the dynamic duo Rider Latham (ex-Strategy Consultant at Strategy&) and Emily Ewart-Perks, (Ex-PR Director at Shine Communications). They are joined by an equally strong team including Chris Wood as CCO, (ex-CCO of Treatwell) and force to be reckoned with, Alex Fox as CTO. Collectively, the team has an exciting blend of strategic and operational expertise and maintains an impressive pace of execution.
We look forward to working closely with team Secret Spa on its journey to re-imagine the beauty and wellness space.