Love Ventures leads Grubby's £3m investment round to facilitate society's transition to plant-based eating.
Un-fun fact: Meat and dairy account for 14.5% of global greenhouse gas emissions and consumers are taking note.
The rise of plant-based diets
Consumers are becoming increasingly aware of the ethical, environmental and health implications associated with mass consumption of animal protein. This has in turn produced a generation who are more 'plant curious' than ever before: in 2020, 54% of Gen-Z admitted to avoiding meat or other animal-based products vs. 34% of baby boomers.
The pandemic's series of lockdowns pushed consumers to pay even closer attention to health and nutrition. As a result, consumer demand for plant-based foods soared. In 2021, flexitarians constituted 13% of the UK's population and vegans represented 3% of the UK population. These markets are poised for their next stage of growth, with the vegan food market predicted to reach £1.2tn by 2050.
Despite increasing interest in plant-based diets, convenience, quality and culinary know-how remain significant barriers to people eating more plants. Inspirational content exists both online and offline, however, recipes are often complex, long and use ingredients which are hard to source.
Plant-based eaters are not well-catered for
In an increasingly hybrid work environment, online food ordering continues to sustain elevated demand seen during Covid, with consumers showing strong appetite for recipe meal kits providing convenient and quality meals. However, existing recipe kit providers cater to the masses. Their main focal point is to increase meal variety for meat and fish-based dishes, leaving vegan recipes lacking attention. With current competition inauthentically selling vegan recipe kits as an additional product offering, there is no recipe kit provider that truly provides the quality meals the plant-based community crave whilst embodying vegan values.
We believe in the emergence of a food platform that empowers consumers to transition to a plant-based diet. Moreover, there is currently no company doing this by truly engaging the plant-curious community and driving impact together.
Introducing Grubby – the platform for plant-based foodies
Grubby is a recipe kit subscription company that makes cooking quality and varied plant-based meals convenient. Its vision is to become the global leader in facilitating people's transition to plant-based lifestyles.
The B-Corp upholds itself to its exceptional customer experience for plant-based eaters, providing tangible value to a highly change-driven market segment. Currently, customers can:
Measure their Grubby Foodprint – Consumers can track their individual carbon impact from Grubby orders – more to come here!
Purchase meals with zero waste – Grubby returns unused fresh stock to its suppliers and weekly leftovers are given to London food banks
Eat quality, locally sourced fresh ingredients – Grubby works with family run British farms and producers and are anti mass-produced fresh ingredients, using organic produce wherever possible
Give back: For each box sold a meal is donated to a child in poverty
Grubby sees significant market opportunity to capture and retain 'plant curious' customers by equipping them with the tools to eat conveniently and sustainably – a value mix often perceived as paradoxical – and a recipe meal kit model lays the foundations to address this problem. With incumbents failing to adequately satisfy the needs of up-and-coming market segments, the recipe meal kit market is far from reaching saturation and is projected to grow to £52.8bn by 2030, 3X growth on 2021.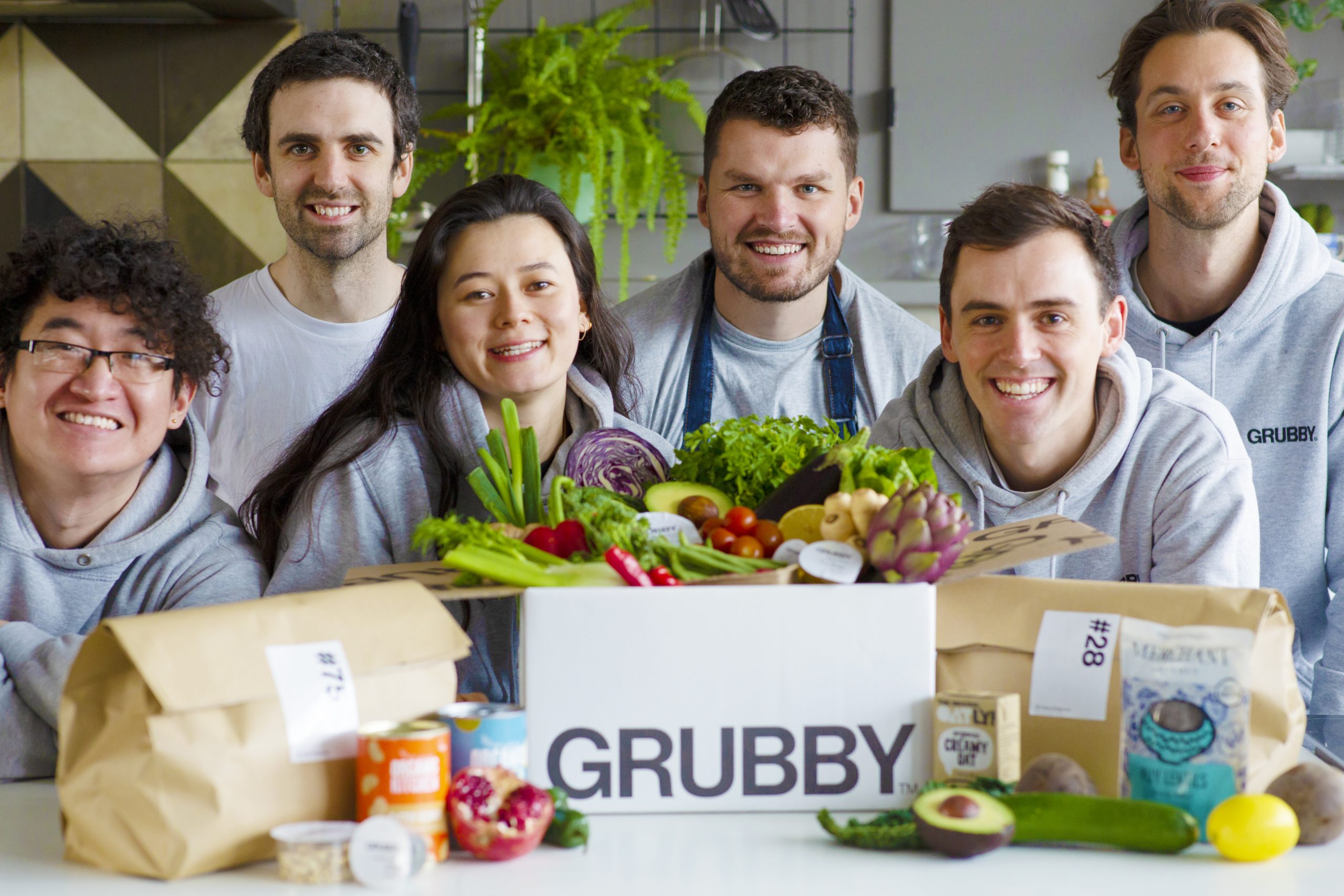 The start-up's core team members have collective expertise across e-commerce, food and subscription products. The company is led by superstar Martin Holden-White. As an ex-Chef with subsequent operational experience in the food hospitality industry, Martin's founder-market-fit, sheer determination and impressive pace of execution has yielded impressive results to date.
Since its inception Grubby has amassed over 30,000 customers and has grown fast, with +£6m ARR. The company's ingredients do not require chilled packaging and its proprietary recipe scheduling and cost planning technology make its verticalised vegan recipe kits well primed for scale.
We look forward to working closely with team Grubby on its journey to help consumers transition to a plant-based diet and authentically adhere to shared sustainability values.