You generally hear murmurs about founders like Liam before you meet them; in this case, it was the ex rugby player turned KYB (Know Your Business) specialist that was shaking up business onboarding.
We'd been looking for a company playing in this space for a little while. KYB is a huge and deeply broken industry that, when managed poorly as it invariably is, can sour a client relationship before it's even begun. Beyond the painfully slow back-and-forth process (up to 12 weeks for a single business, and longer still for some incumbent banks), it's also hugely costly for the company doing the onboarding, in many cases £500+ per client. Beyond this, the fraud cost is massive with on average 3.5% of annual sales lost to fraud-related concerns, as well as the major reputational damage that can come with this; just google 'UK banks AML fines' or similar. All the while 54% of organisations have declined legitimate customers and therefore miss out on valid revenue opportunities. Like many things, this was hugely exacerbated by the pandemic, with bad actors taking advantage of the dire situation for individual gain.
So Liam Chennells (Co-founder and CEO) and Pete Youell (Co-founder and CTO) came together to fix it.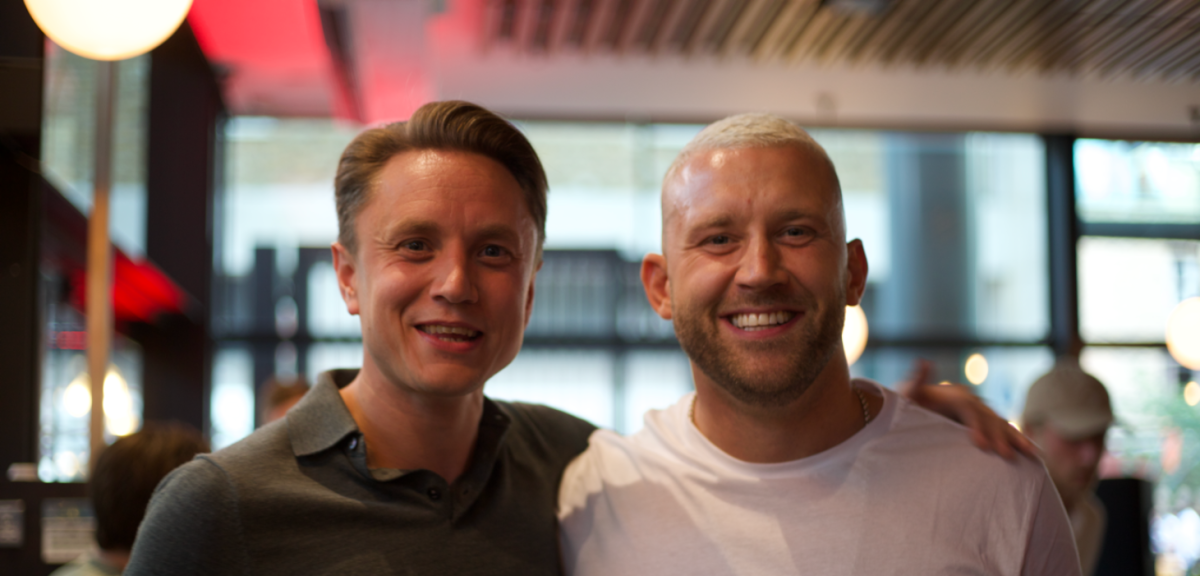 Liam previously held senior roles at eBay, Zalando, and more recently, a role as MD of Silicon Valley software company EasyPost in San Francisco. Pete's background is in software engineering, working in product development for companies such as Astound Commerce and Oracle, and delivering some of the UK's biggest eCommerce projects. Together with a high calibre team that includes the likes Mike Ainslie (CFO), US-based partnerships lead Austin Grimes, a stellar product team led by Jack Rawden, as well as Head of Ops Lauren Sipple, Detected have laid a strong platform to capitalise on their recent Visa partnership, as well as the powerful distribution channels that Thomson Reuters opens up for them in the US especially.
Detected's core frictionless onboarding product enables financial institutions to easily capture verified information about its business customers anywhere in the world, with just one link. With this product, companies across B2B Financial Services (e.g. banks, lenders, foreign exchange), RegTech & Compliance, and Payments, can search and locate business credit, corporate and director information from around the globe in seconds. From there, ID verification, UBO information and company documentation can all be gathered and linked to the business' profile. Their APIs also enable any business to seamlessly plug in the software and add the infrastructure into their existing workflow. As such, Detected is transforming KYB compliance into a competitive advantage by streamlining lengthy onboarding processes that deter new clients, while equipping businesses to adhere to rapidly changing regulatory demands.
This journey to build 'Compliance in a Box' has come with the recognition to boot as Detected have recently been selected to represent the Mayor's International Business Programme on its US trade mission, Liam's done feature interviews in CityAM (read more here) and last year the company went straight in at Number 3 in the RegTech 50 as a new entrant. Having led their £1.5m raise in March 2022, we are delighted to follow on in this £2.5m investment round (announced here) alongside Thomson Reuters and a number of strategic angels. When we first invested John Lunn (ex-PayPal Ventures, CEO of Gr4vy), our FinTech Advisor, summarised: "I'm most impressed by companies which solve highly complex challenges and present their solutions in a simple way. Detected is a category creator, they've set the standard for what KYB means and I couldn't be more excited to be involved."
With this added firepower, we look forward to supporting Liam and the team to bring us into a world of frictionless onboarding, finally.